Wood art in Heureka wild wild wood exhibition.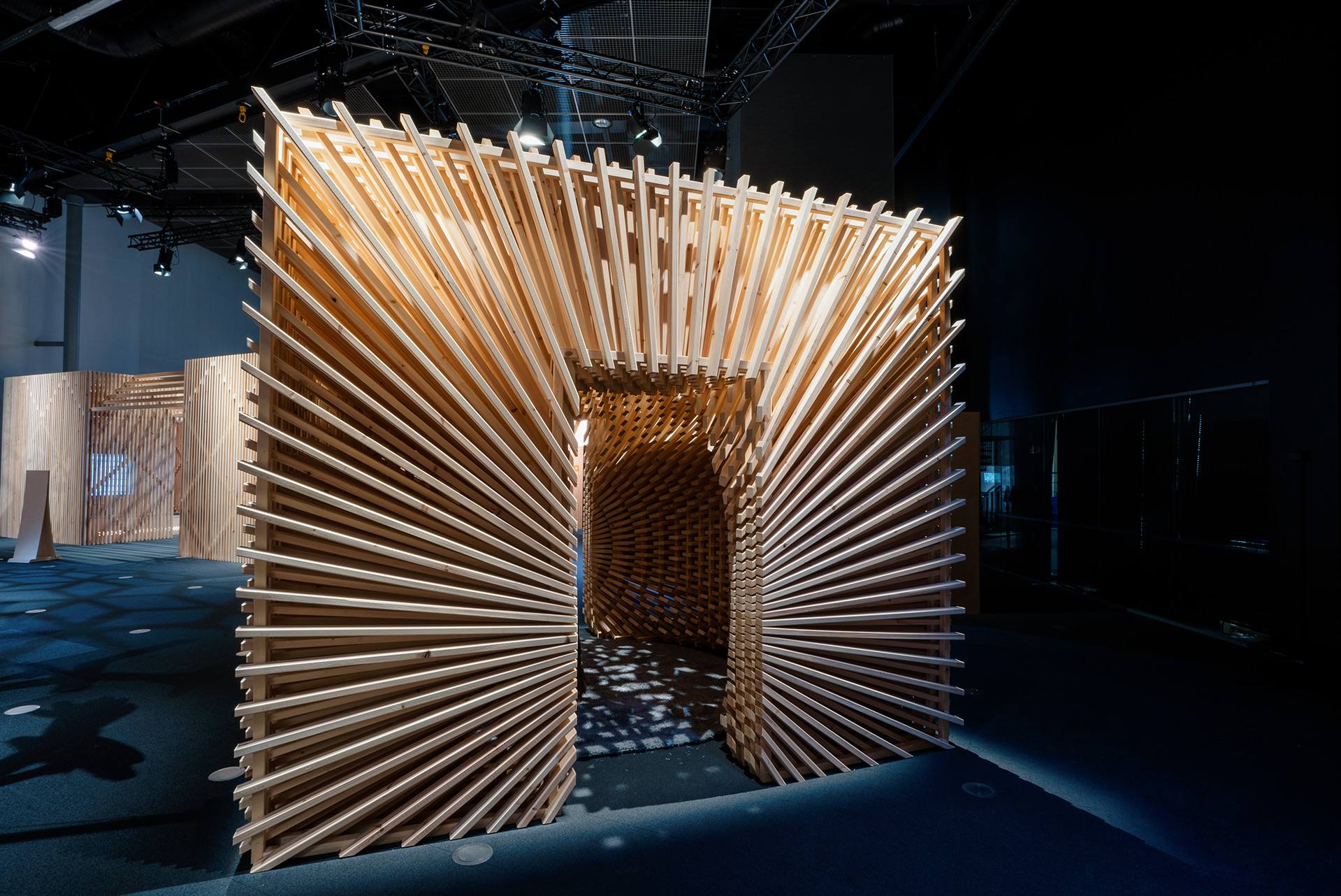 Custom wall at merilampi law office in Helsinki.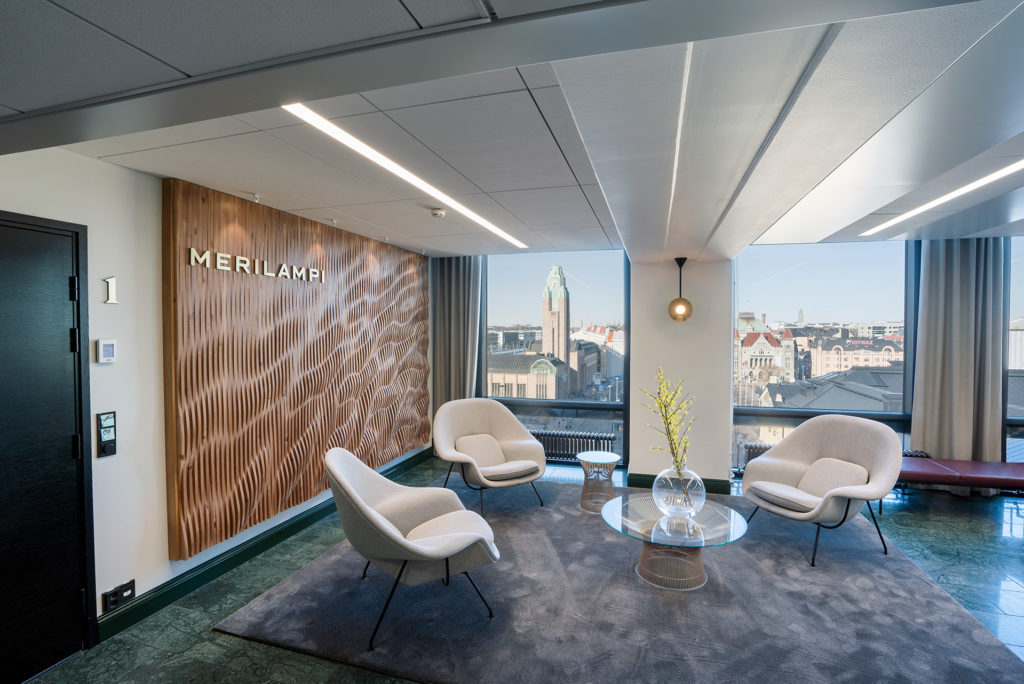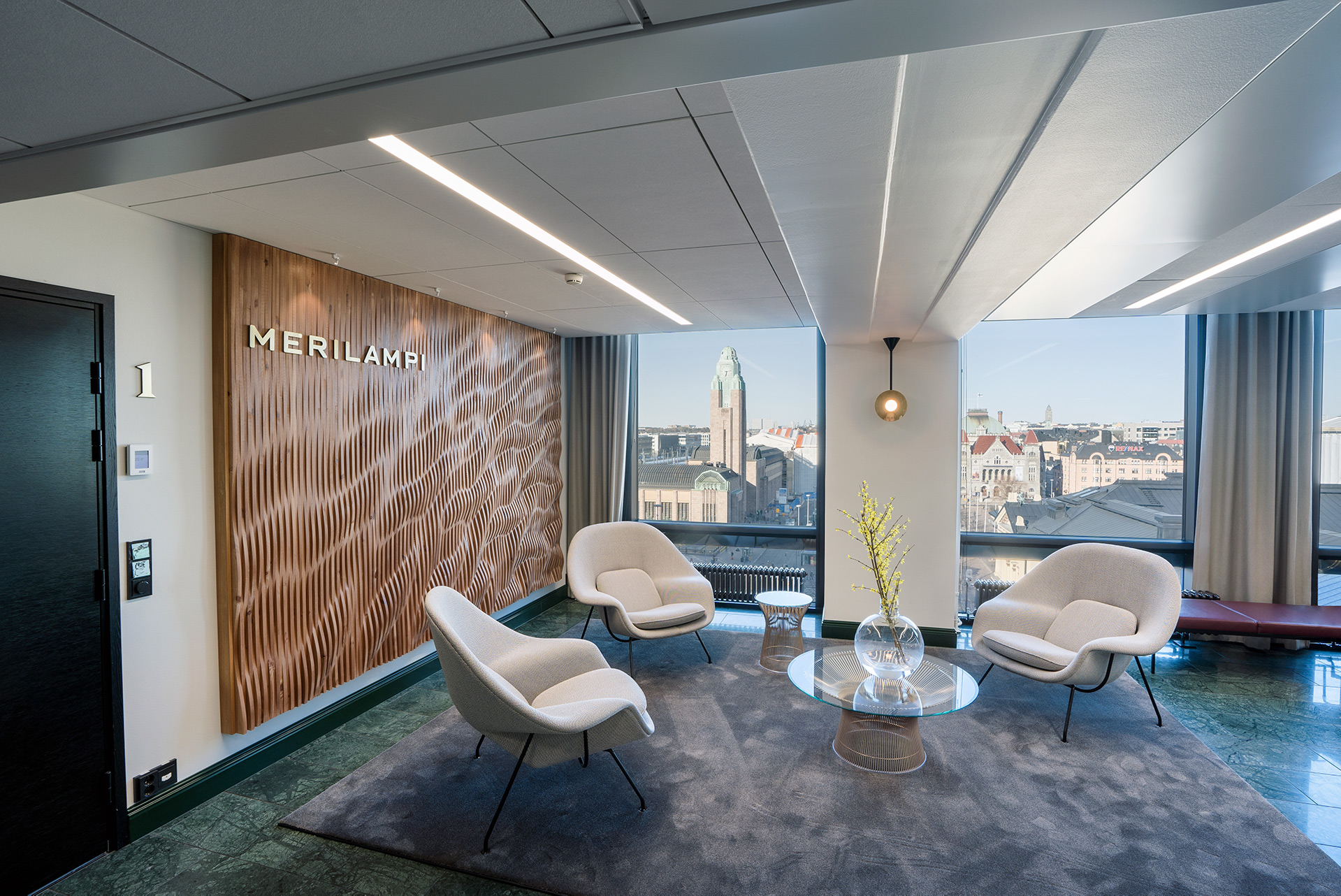 Black custom wall in Tampere JIS office. SHORT VIDEO OF Jukola Industries – BLACK OCTAGON (TEXTURE:431-0) located in Pirkkala, Finland (JIS-automation office)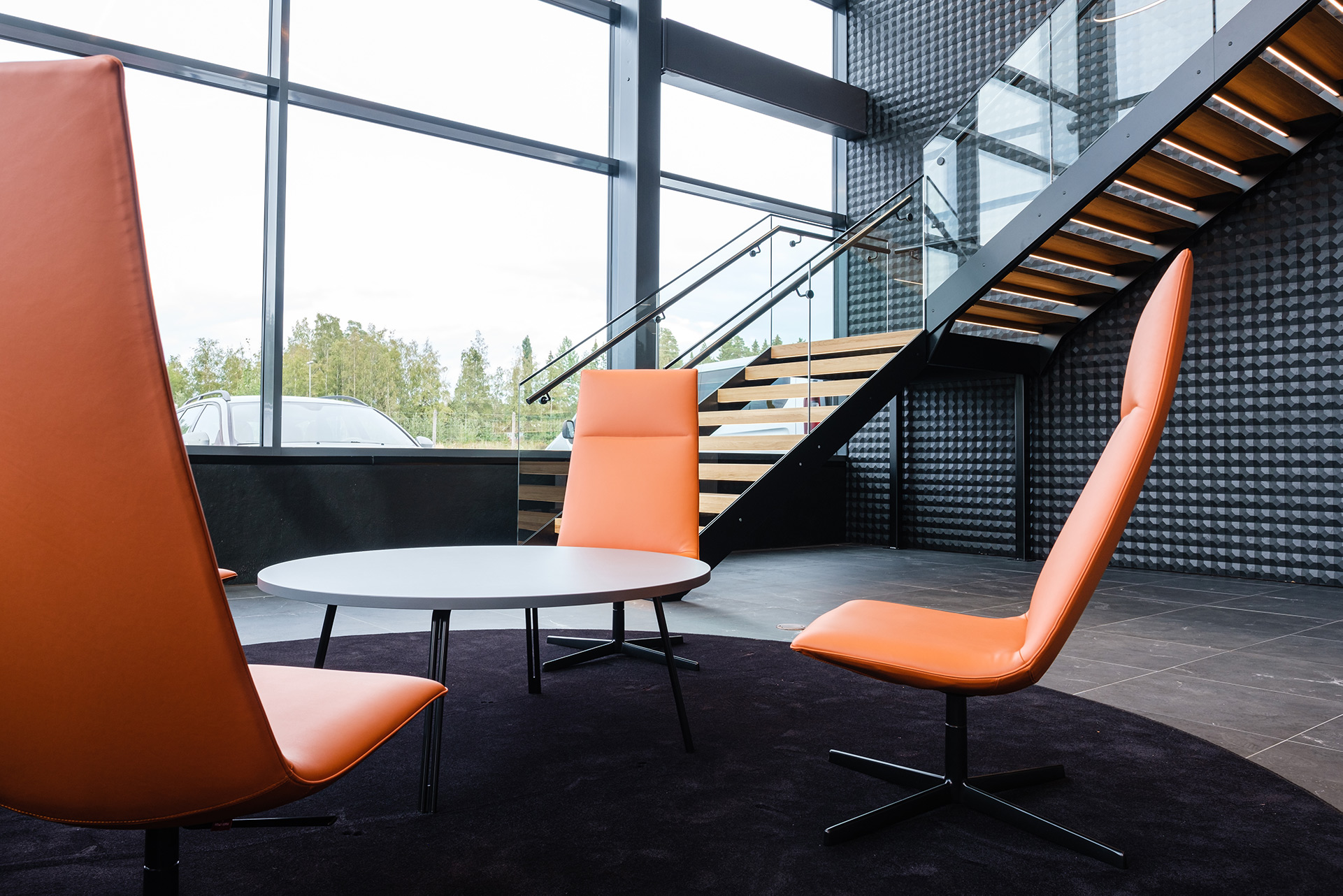 Jukola 3d Star texture & wave roof
This private house in Finland has Jukola 3d Star texture walls and Jukola wave roof surface. Base material is Lunawood.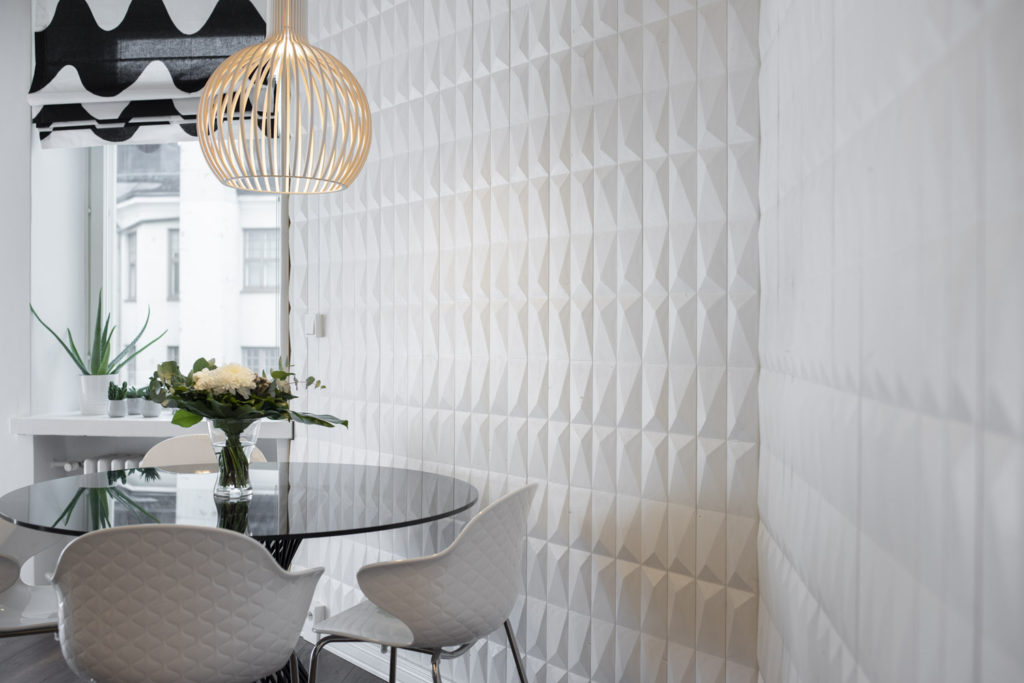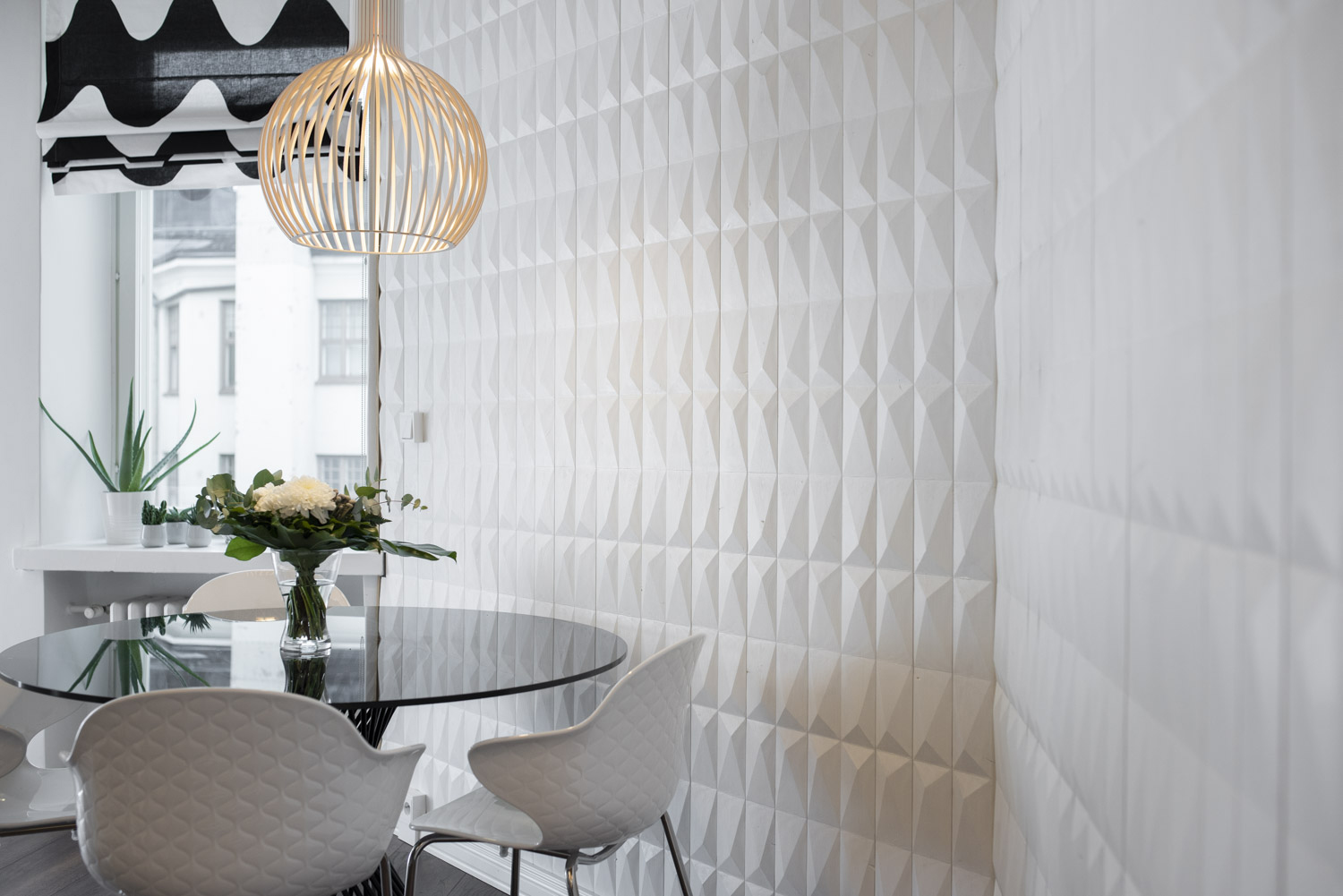 This front desk is in Mikkeli Central Hospital.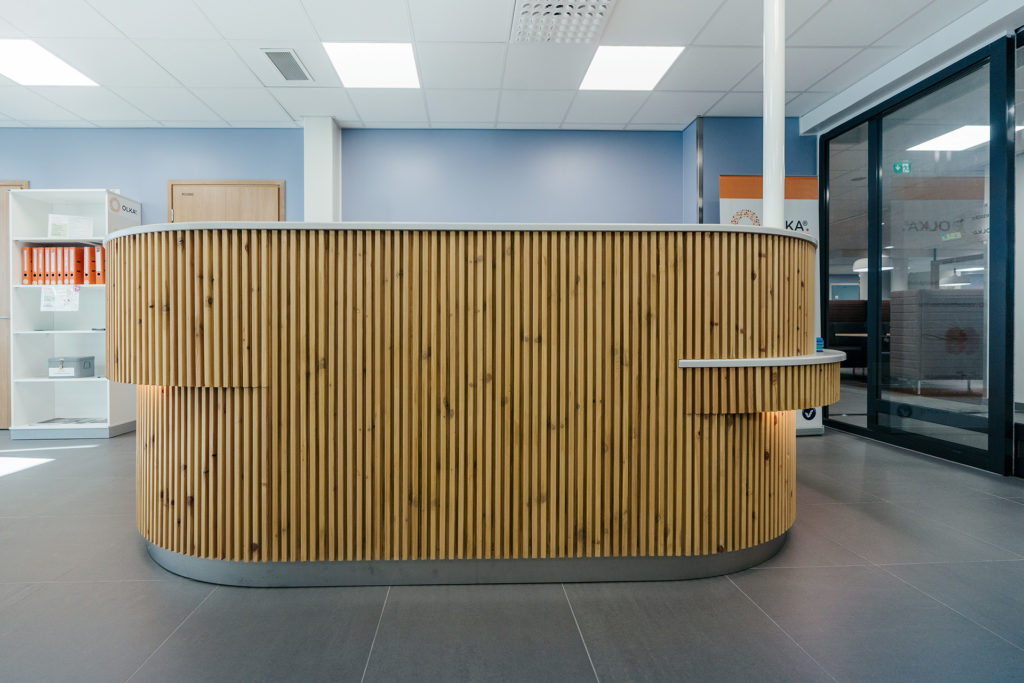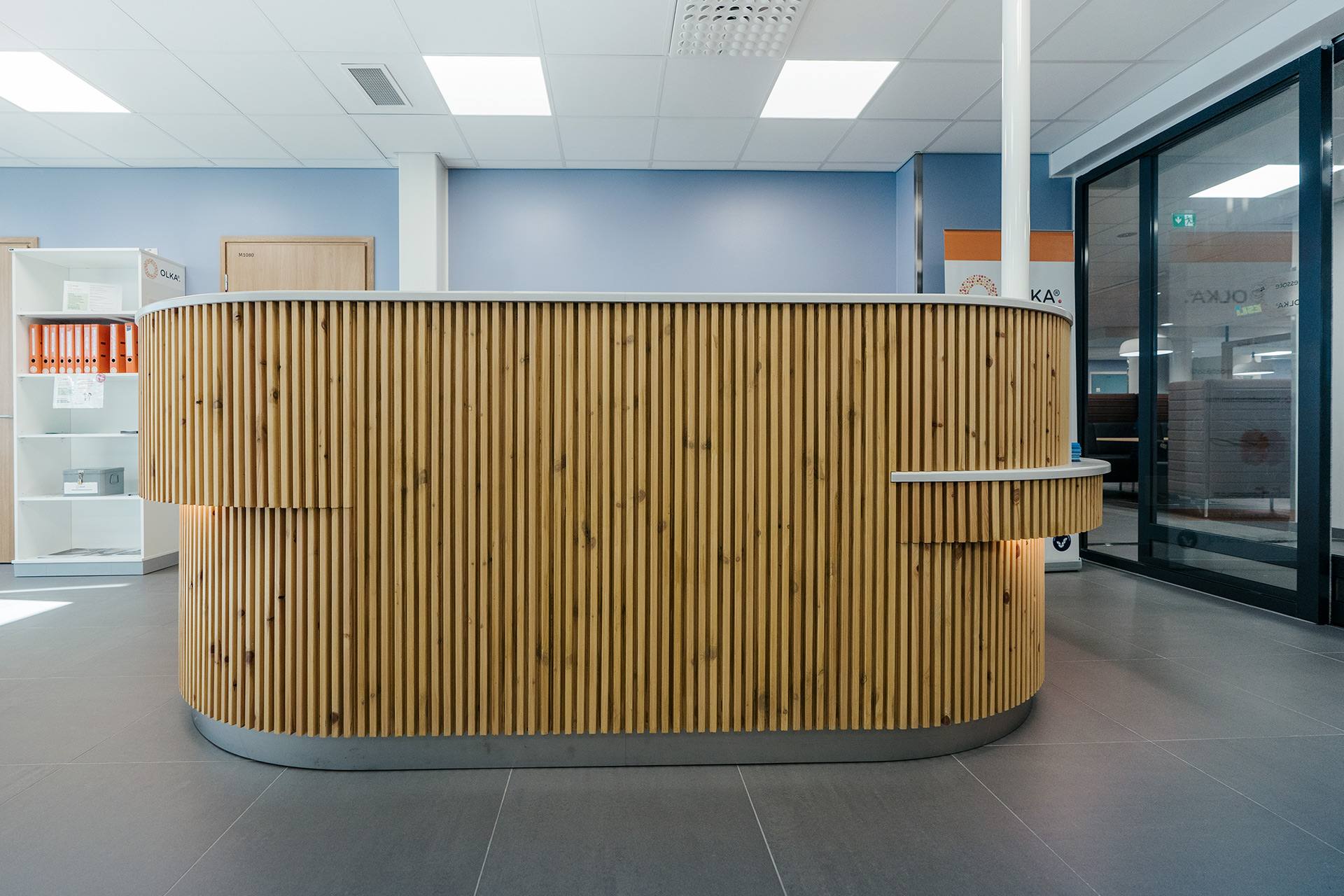 Cafeteria in Mikkeli Central Hospital.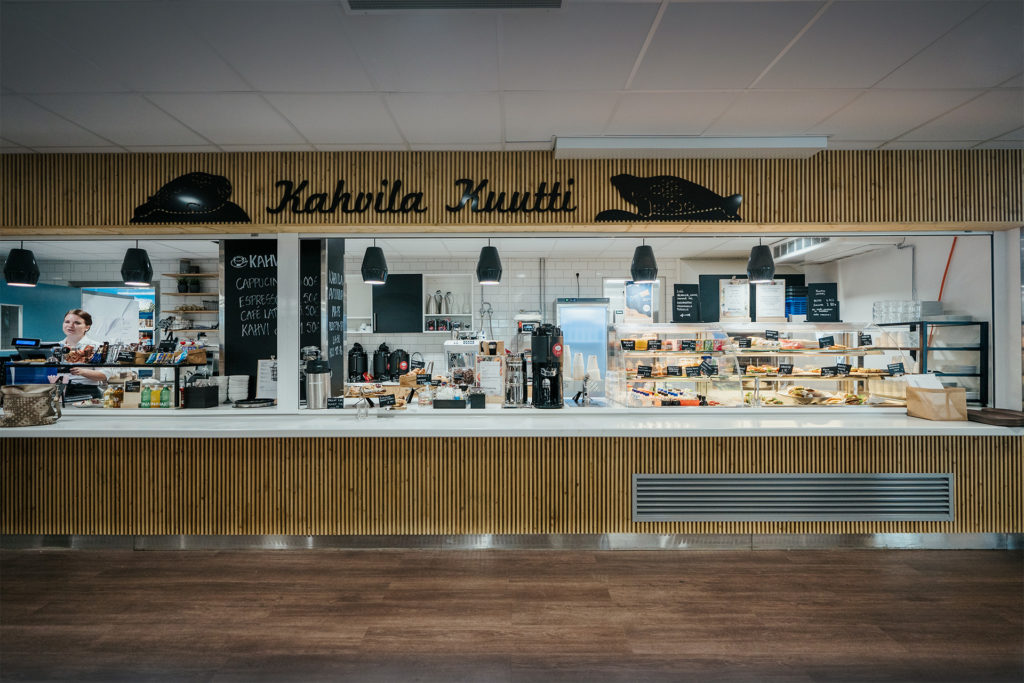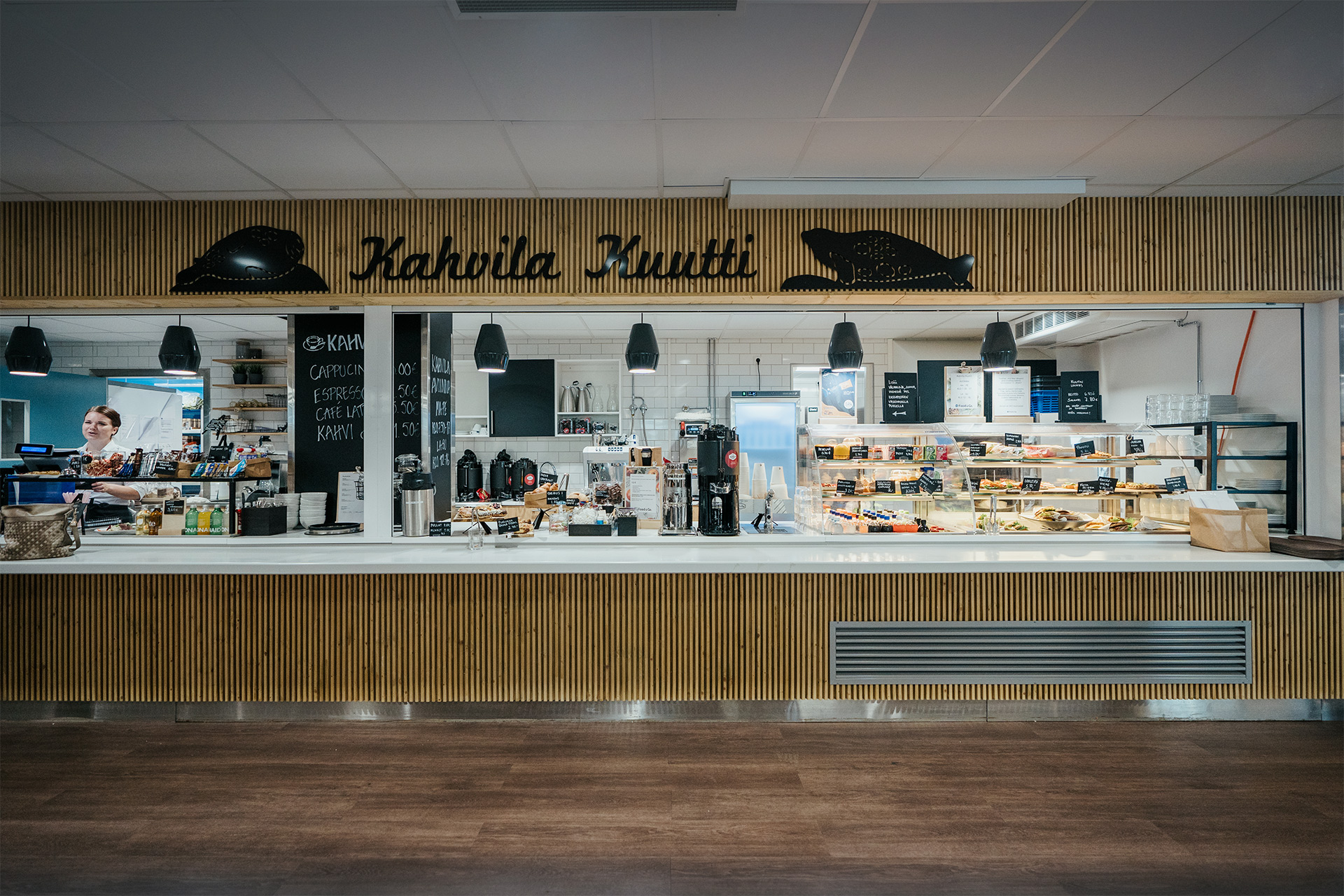 This quiet room can be found at Mikkeli Central Hospital.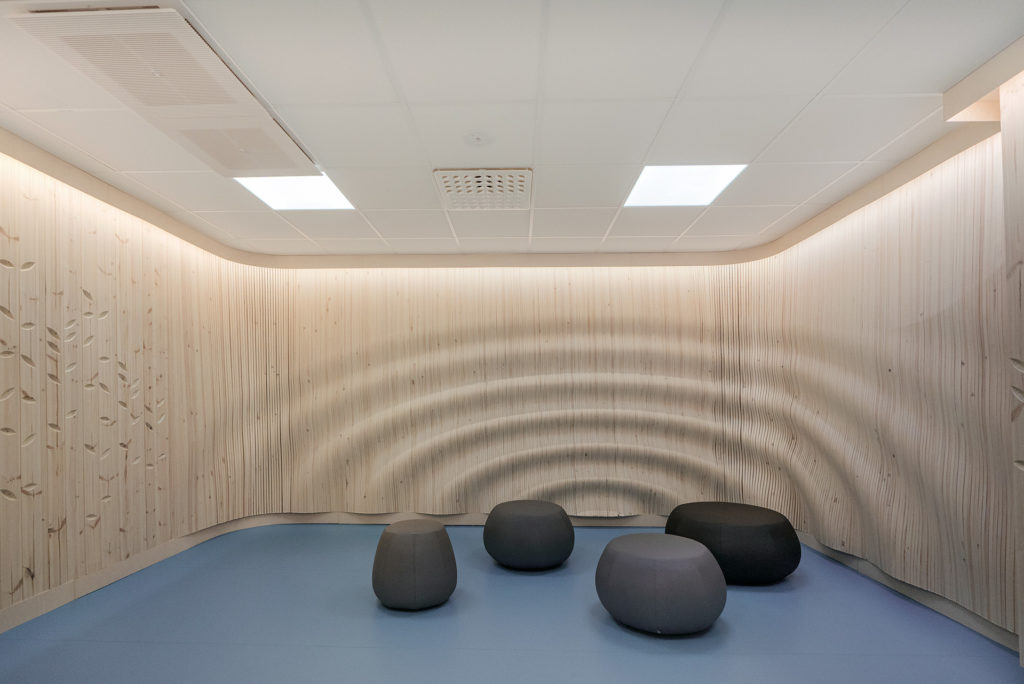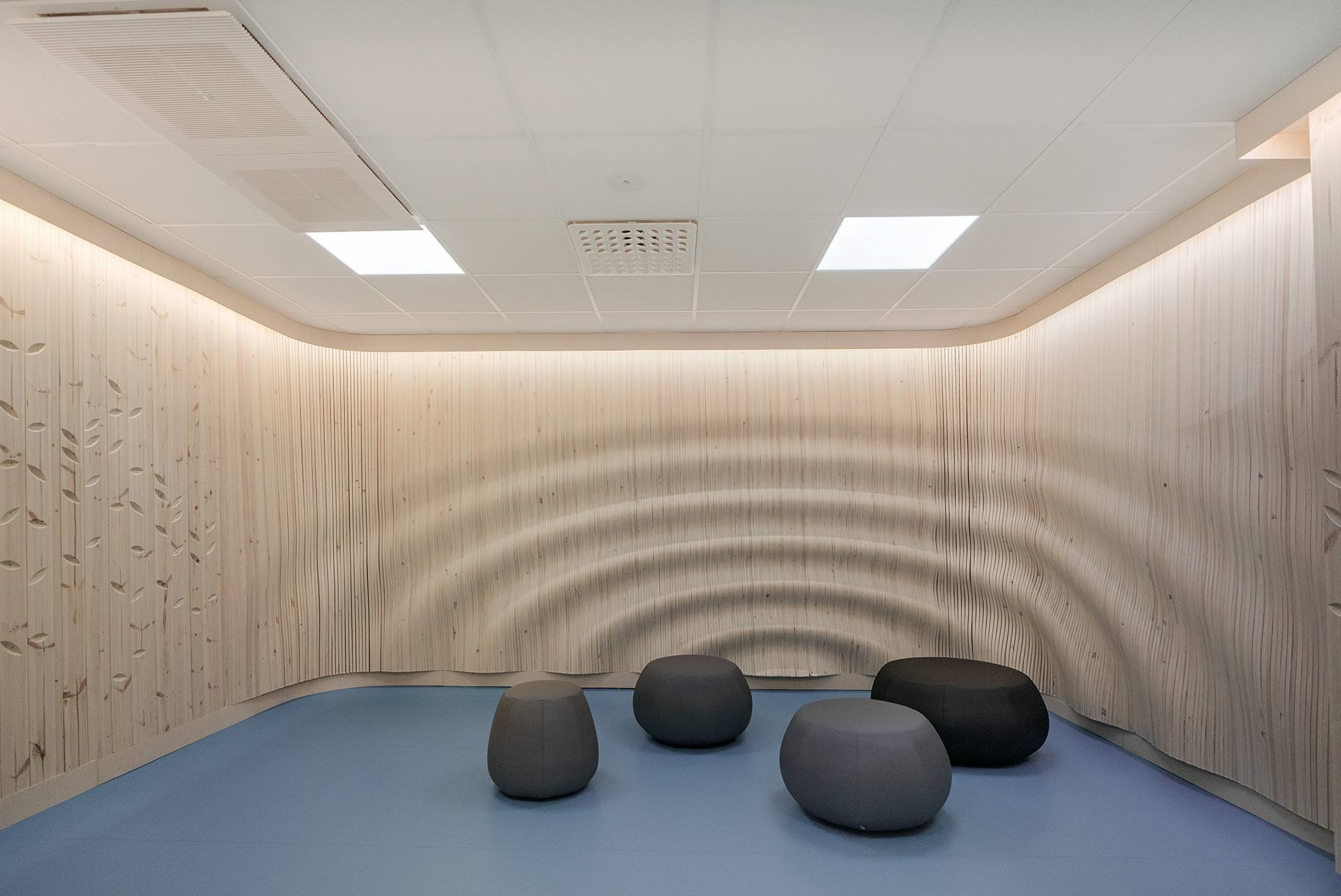 Cafeteria in Puijos legendary tower in Kuopio, Finland.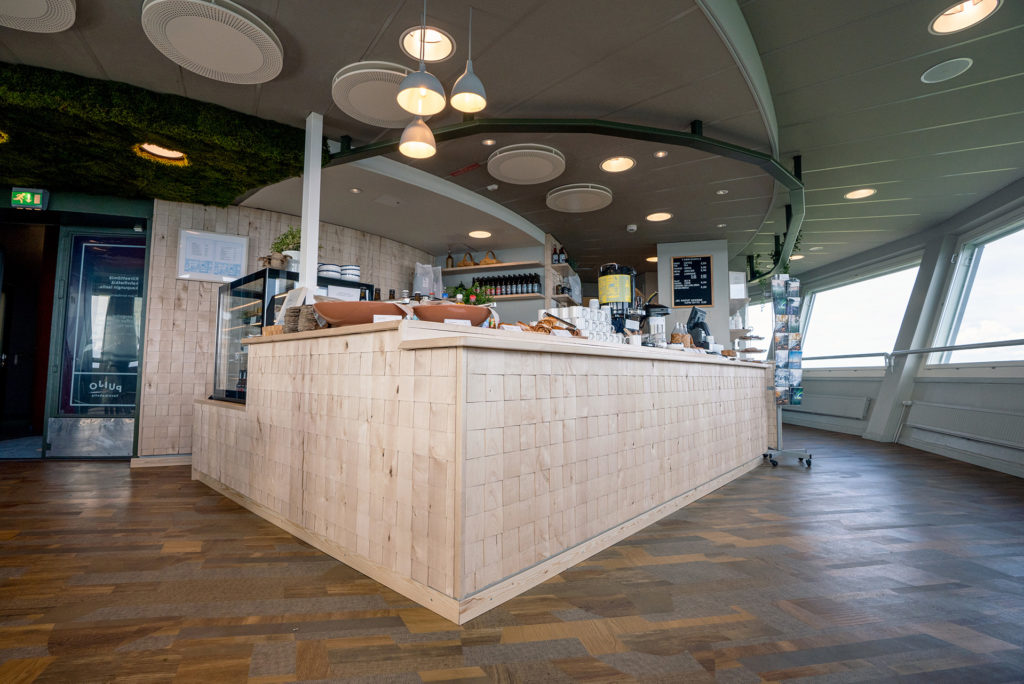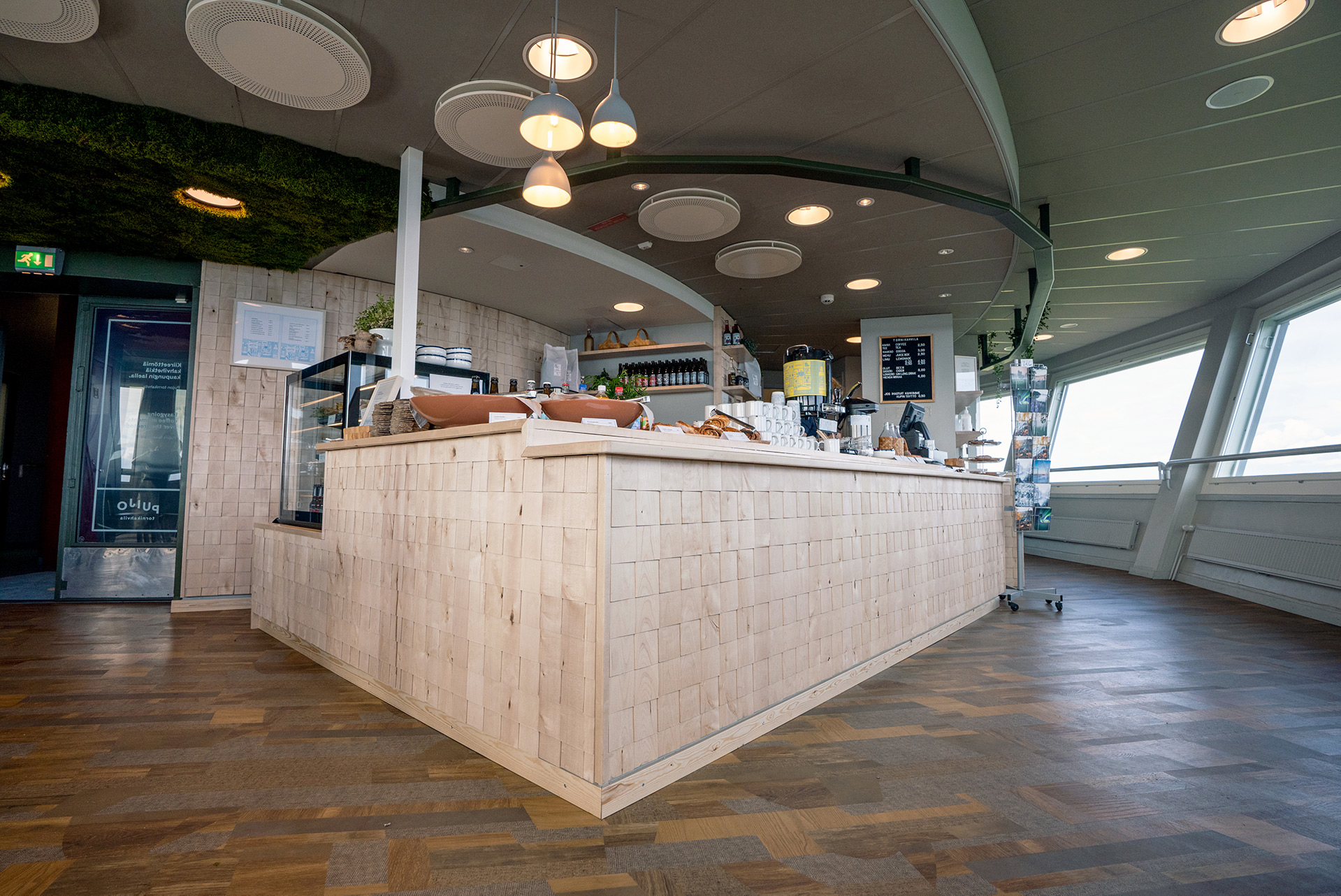 Jukola designed and installed this amazing snowflake surface to Inventio law office in Keilaniemi Espoo.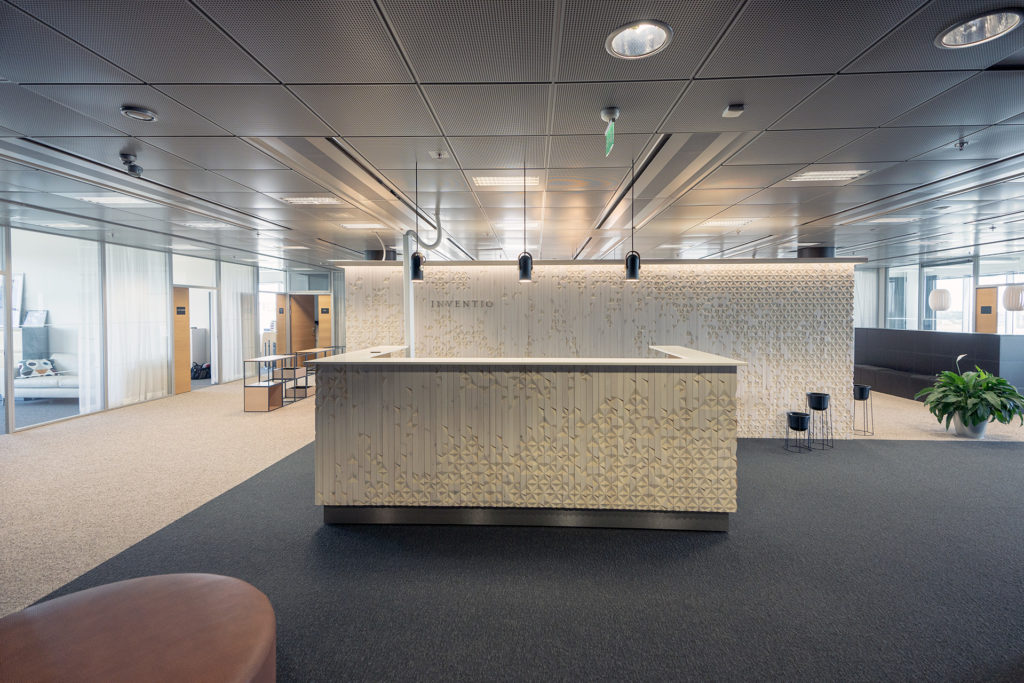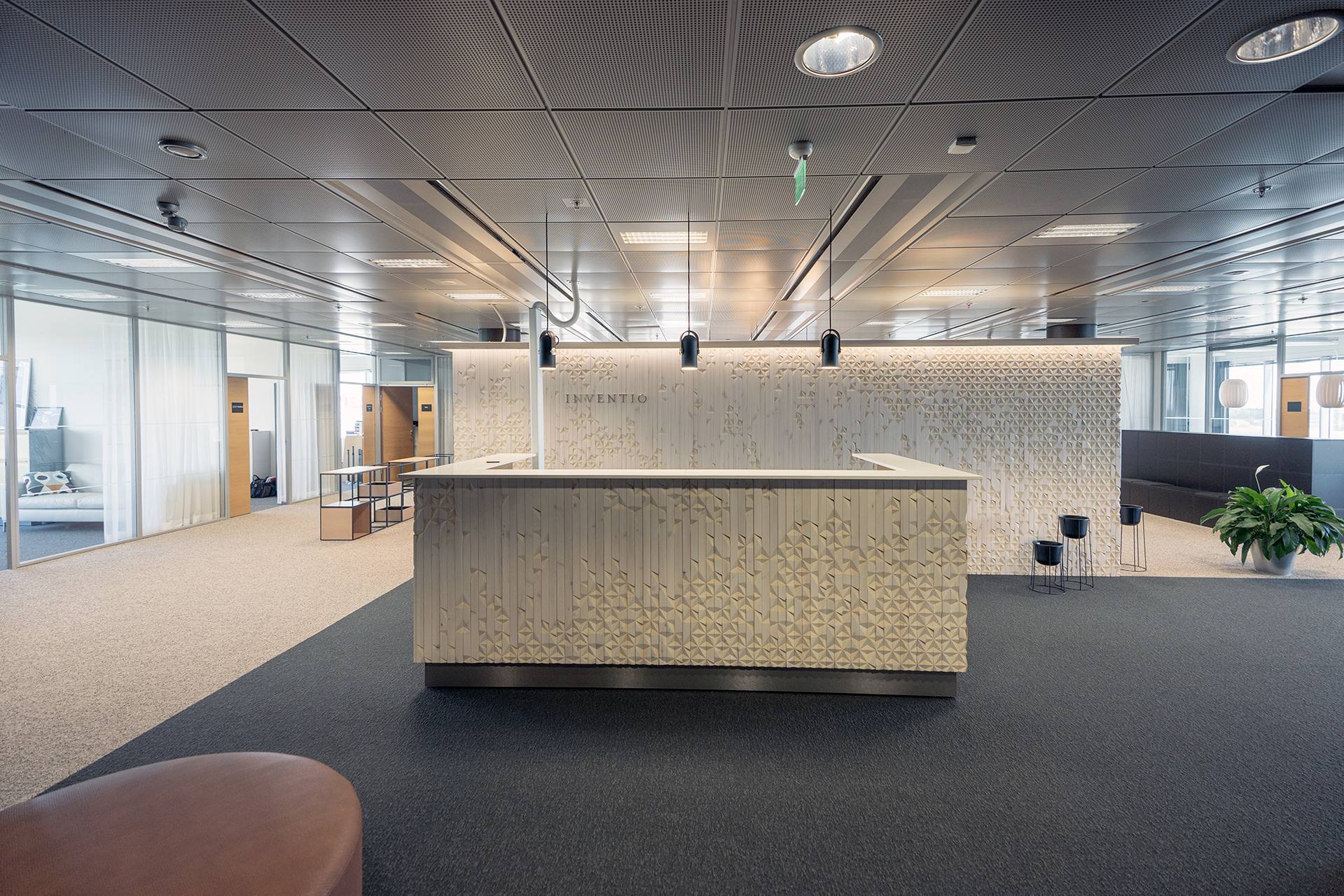 Jukola 206-0 texture in Finnair Hear the taste event in Stockholm, Sweden. This pop up restaurant was designed by Production Mill Hiili.
Jukola cone texture creates a unique style for this glass igloo on the Arctic Circle. Surfaces base material is Lunawood.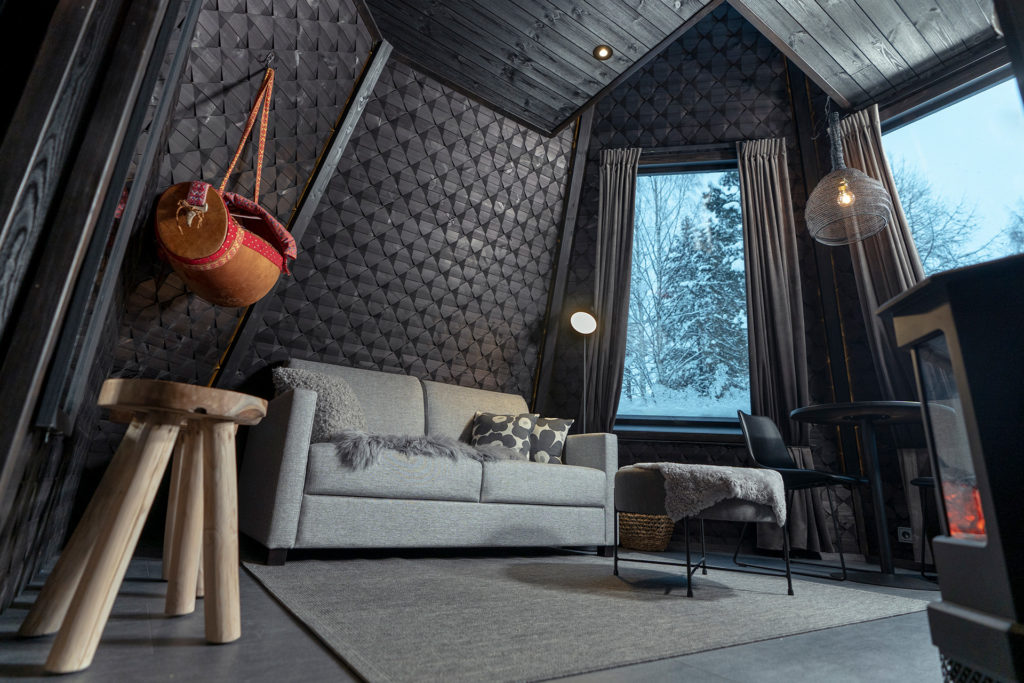 Jukola custom art raster at VTT, Technical research center Tampere, Finland. Base material Lunawood.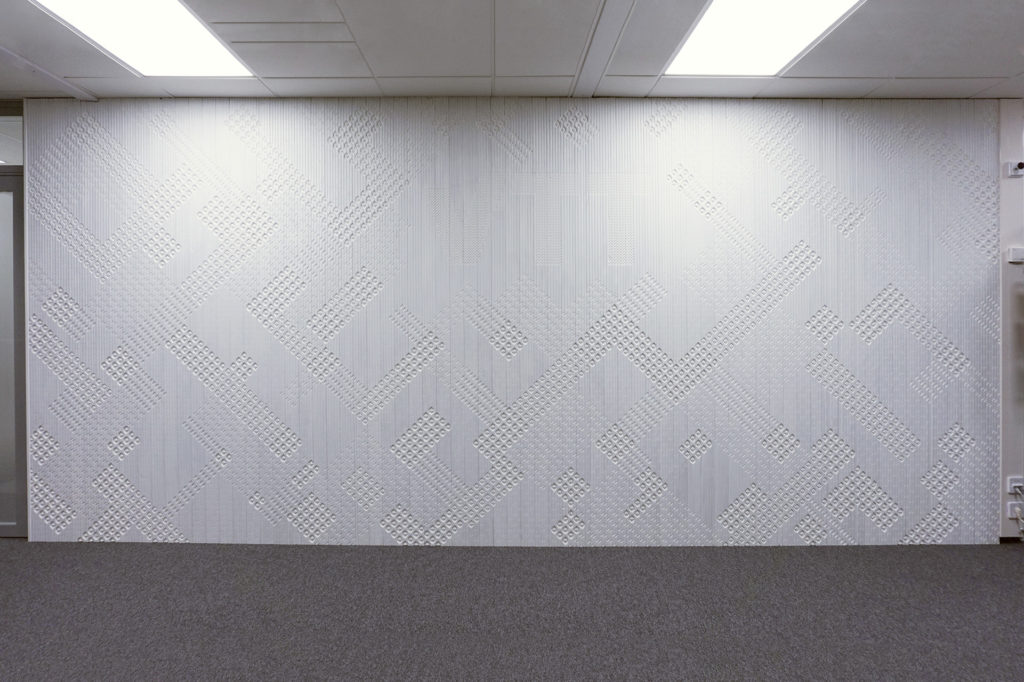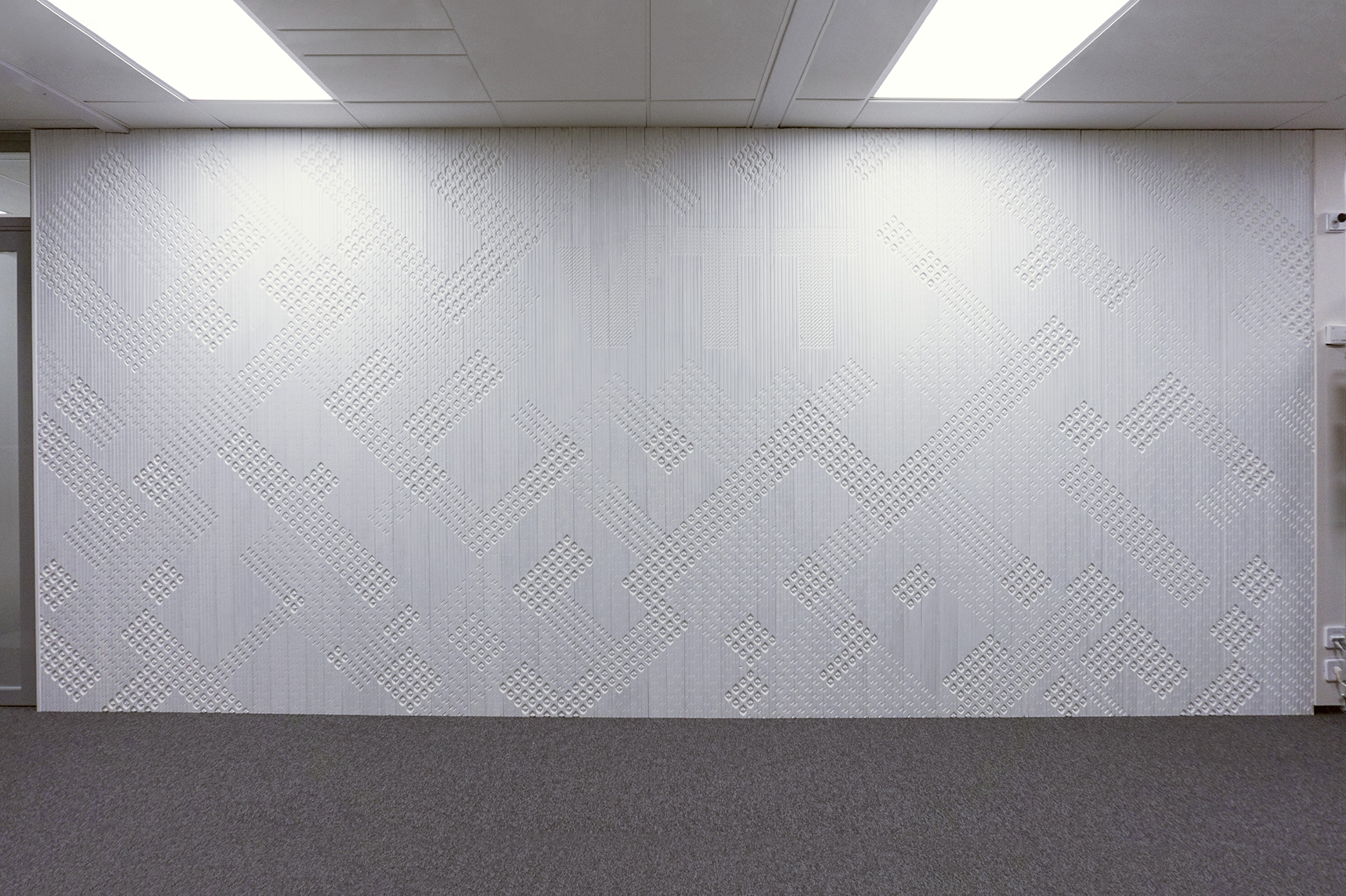 In 2018 The Arctic Treehouse Hotel built new suites at Rovaniemi. Customer requested the Jukola design and ordered custom made exterior wall surfaces. These surfaces were made of fine 28mm thick tongued wood panels, which will provide protection from the winds of the arctic circle and giving a detailed exterior finish for the luxury tree cabins. Jukola Industries thanks for the good cooperation.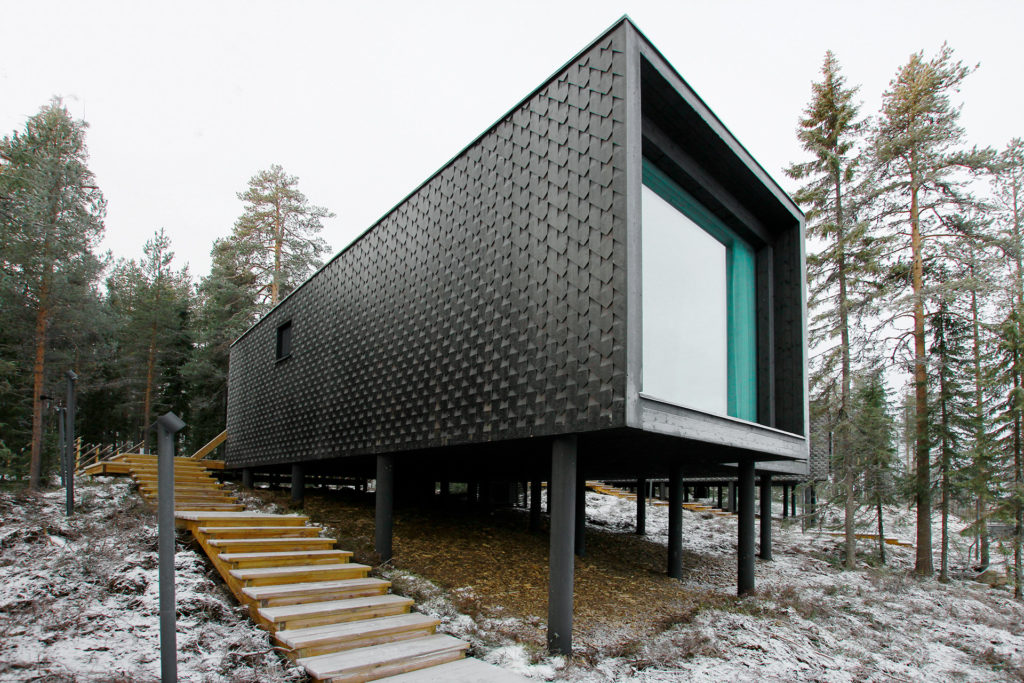 This combination of two boards creates a Jukola star pattern. This pattern surface is at Metsäwood's head office in Espoo. Surfaces base material is Lunawood.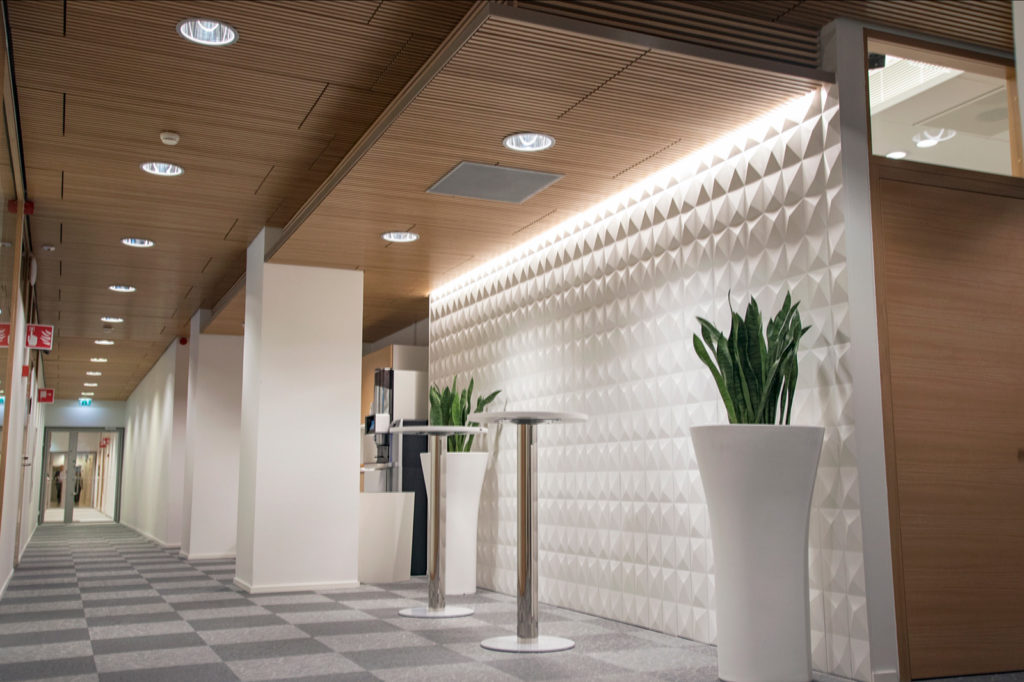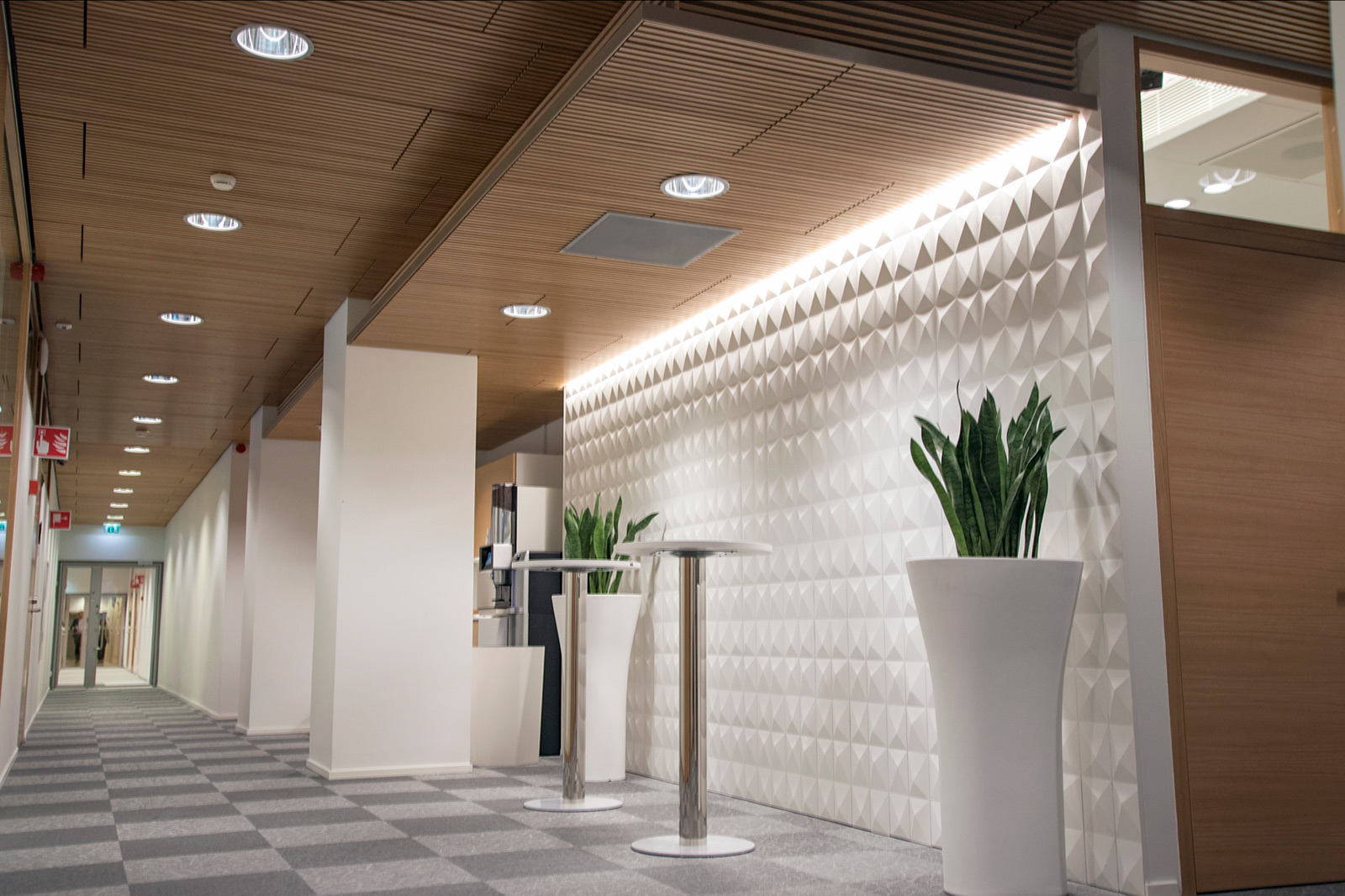 Our private customer wanted a three-dimensional wood art in his new home. We made her dream come true by creating this work of art.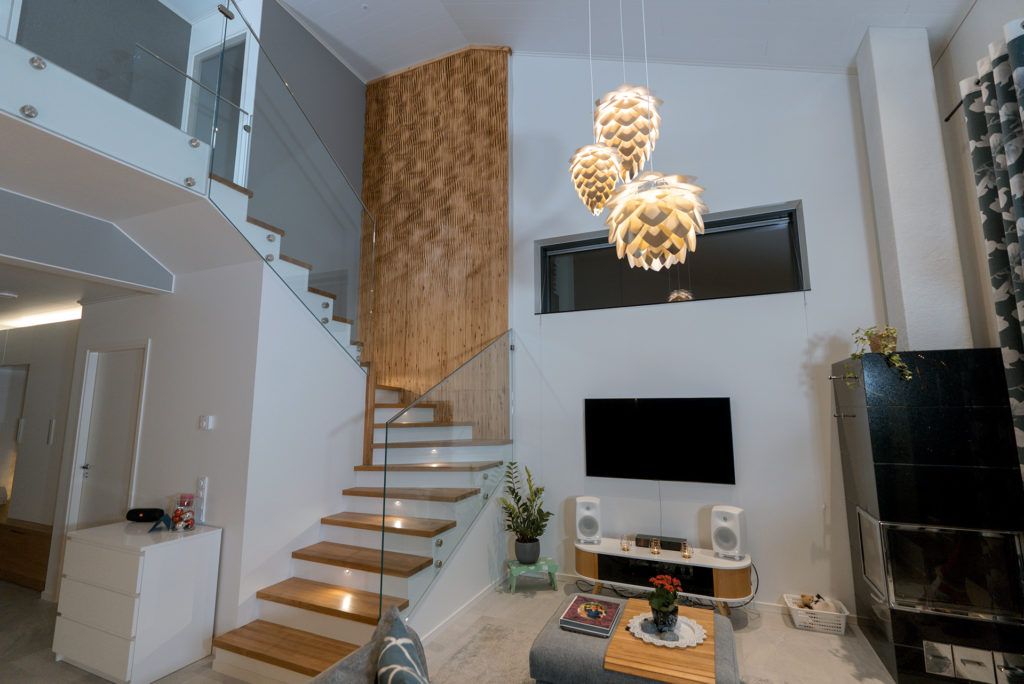 One of our products is service counters and related texts and logos. This Glass Resort desk is Jukola cladding and milled logo is covered with brass.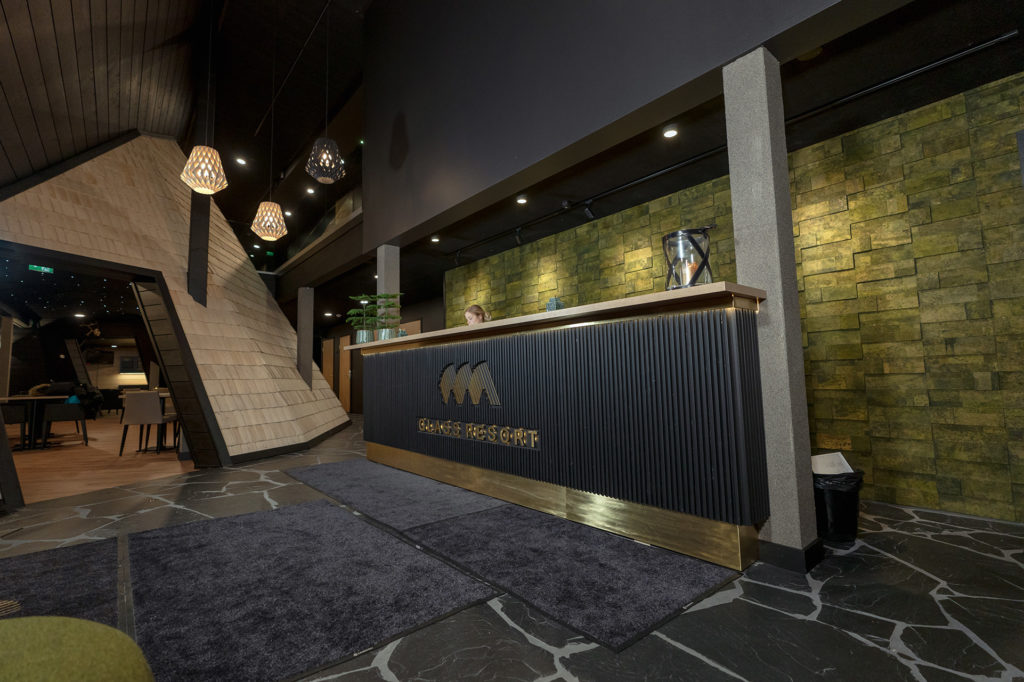 Roof Interior and counters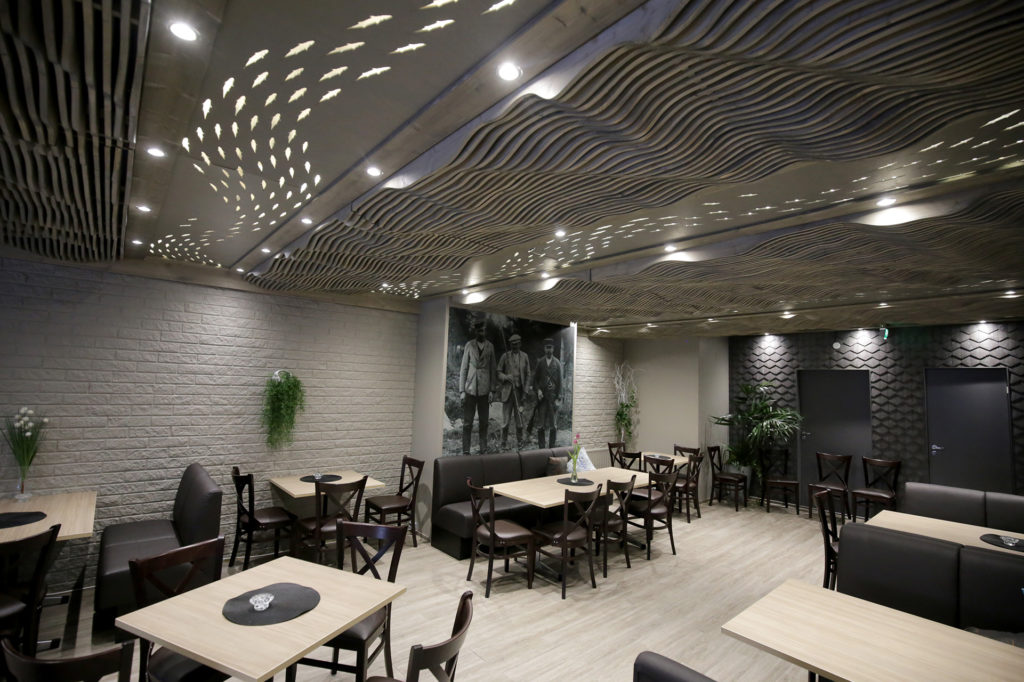 2018 was the anniversary of Finnish independence. The Finnish Science Center Heureka wanted an exhibition for the future, with the exclusive selection of Jukola's new-generation wood surfaces.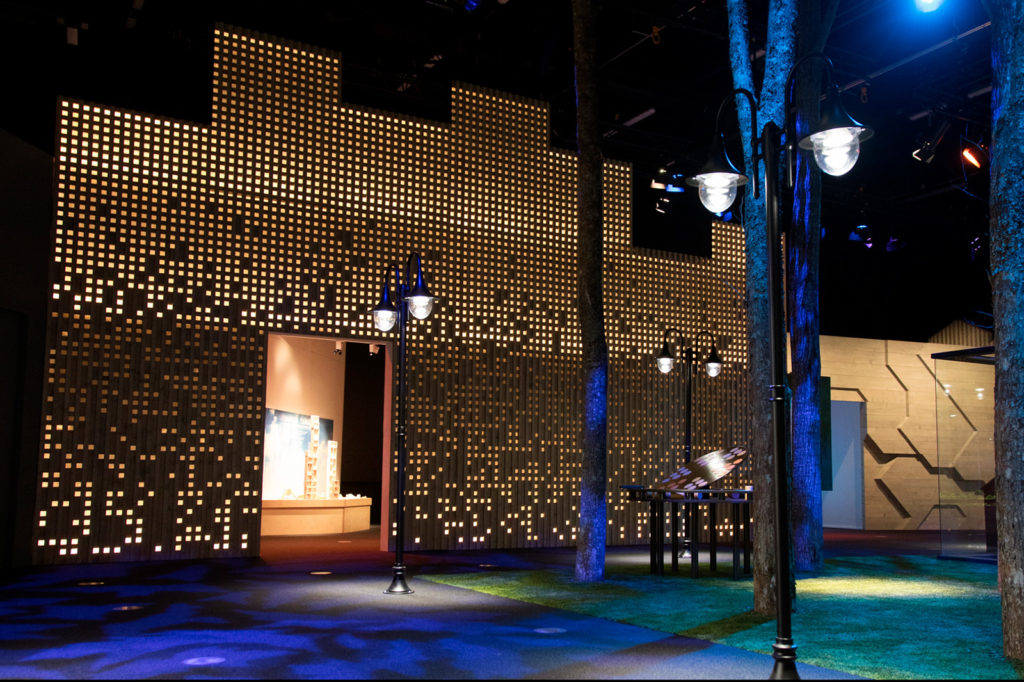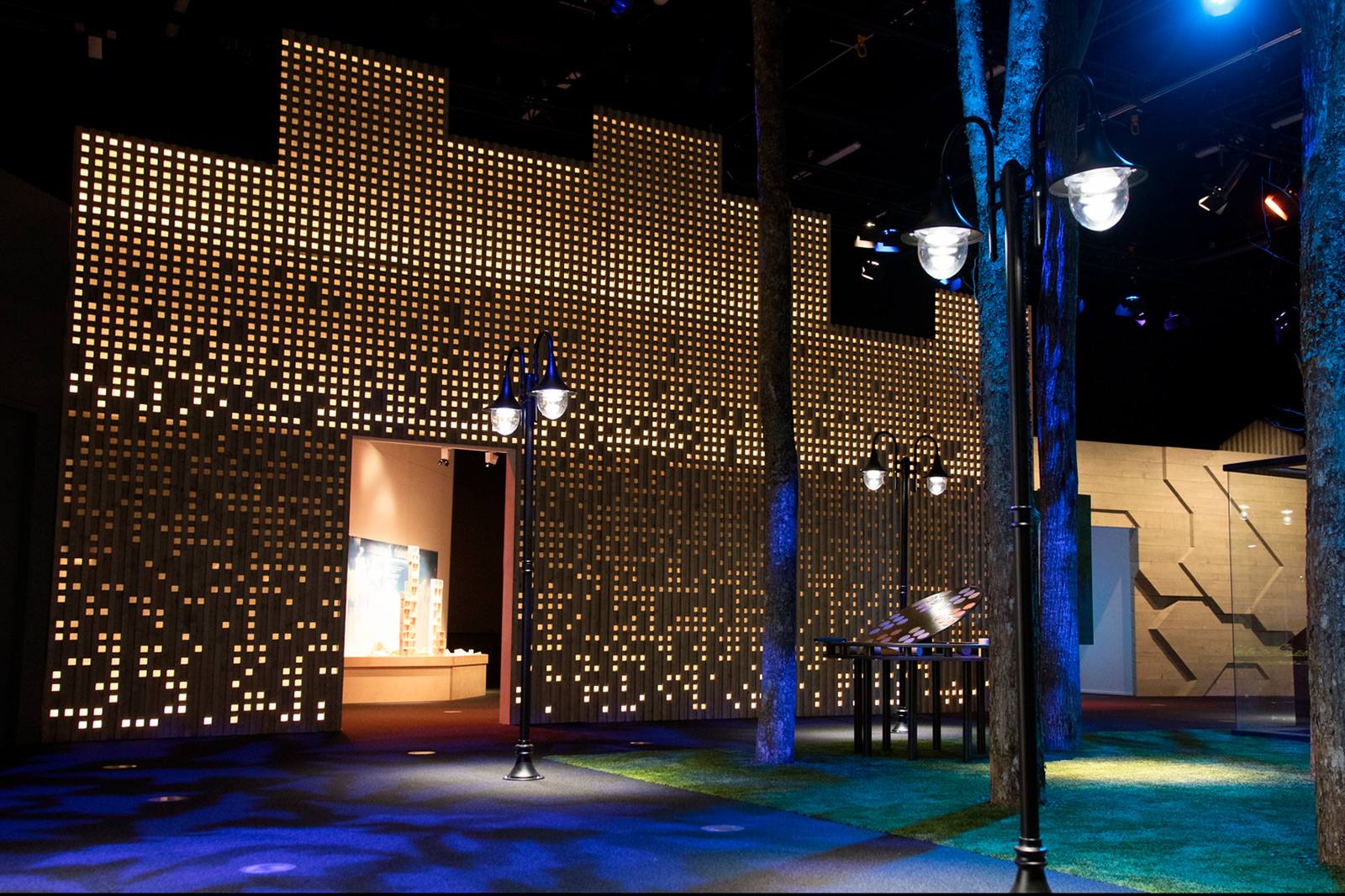 This wall is made to describe the legendary Finnish caramel product Salmiakki, the shape of which can be seen on this wall.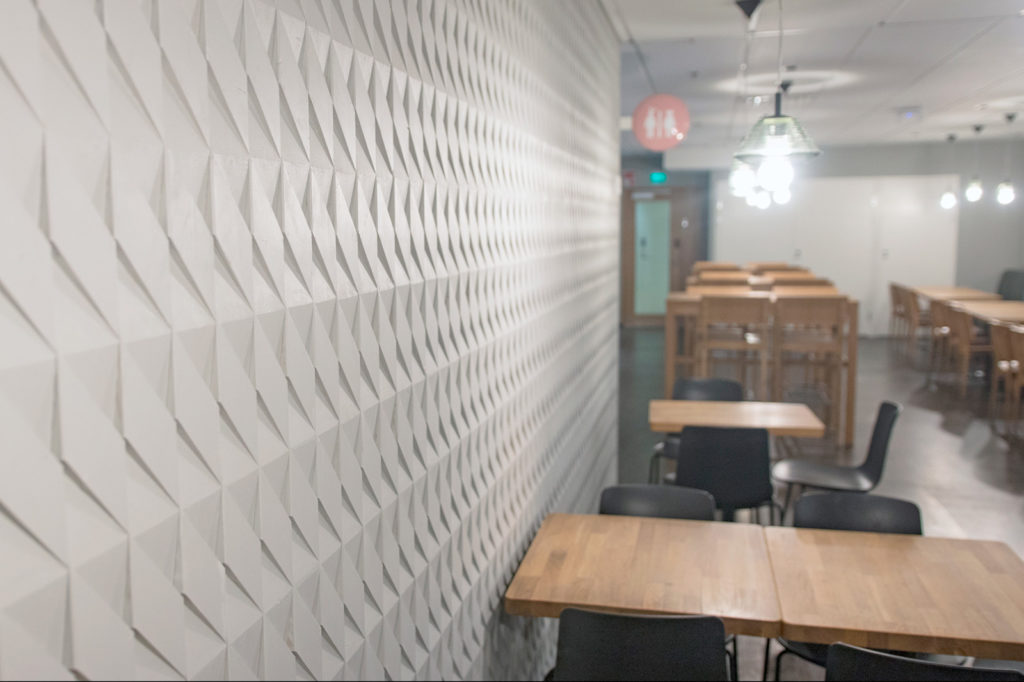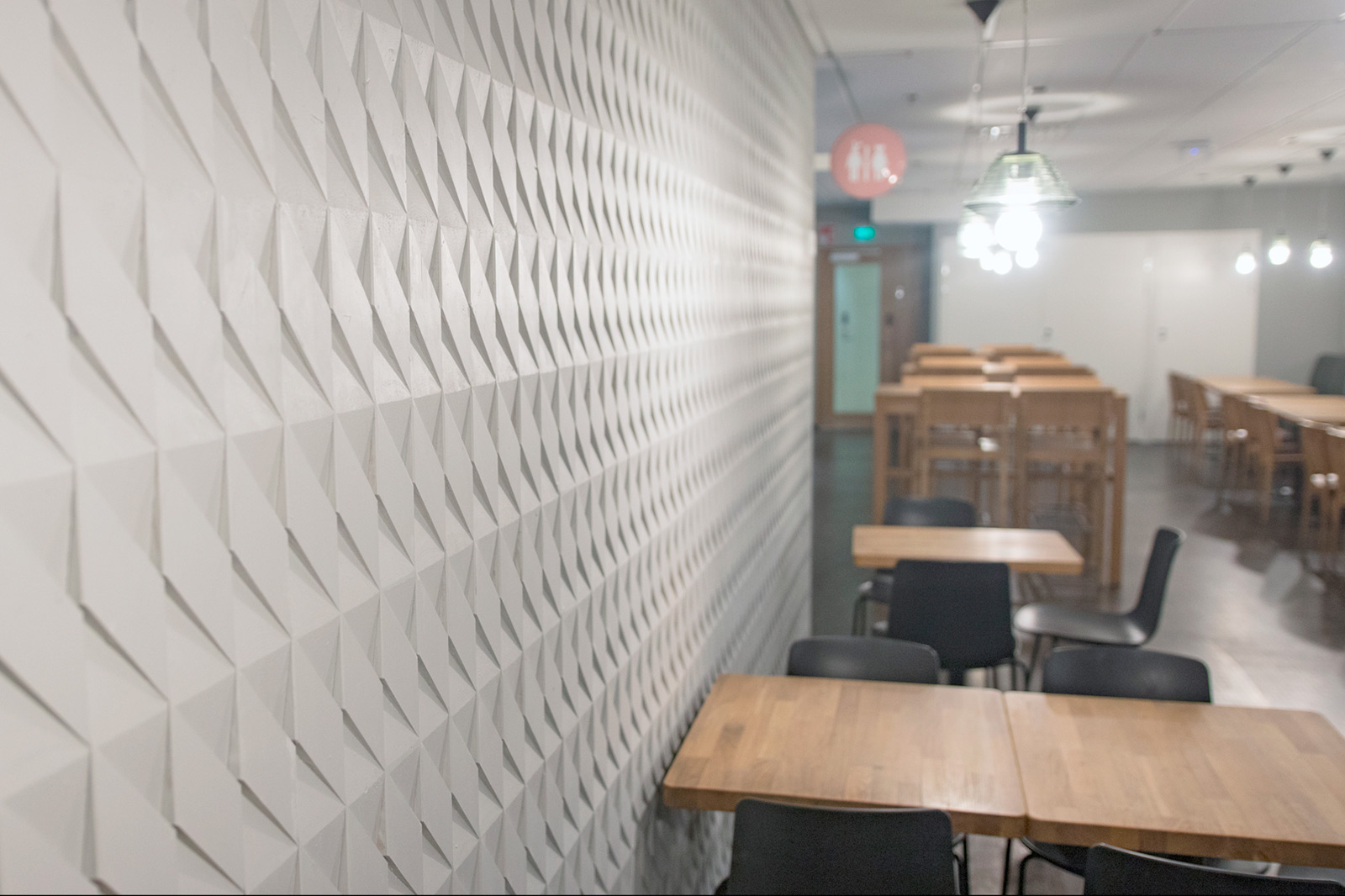 Although this area is located in a modern Helsinki airport resort, the customer wanted to bring a traditional Finnish feeling to it.