We manufacture wood products. We don't do plastics.
Sometimes our products include the following surface details and traces of production. We want you to be fully aware of these details before ordering the product. The following samples are from our standard quality wood. In some cases, customer can reduce these by upgrading the wood quality level.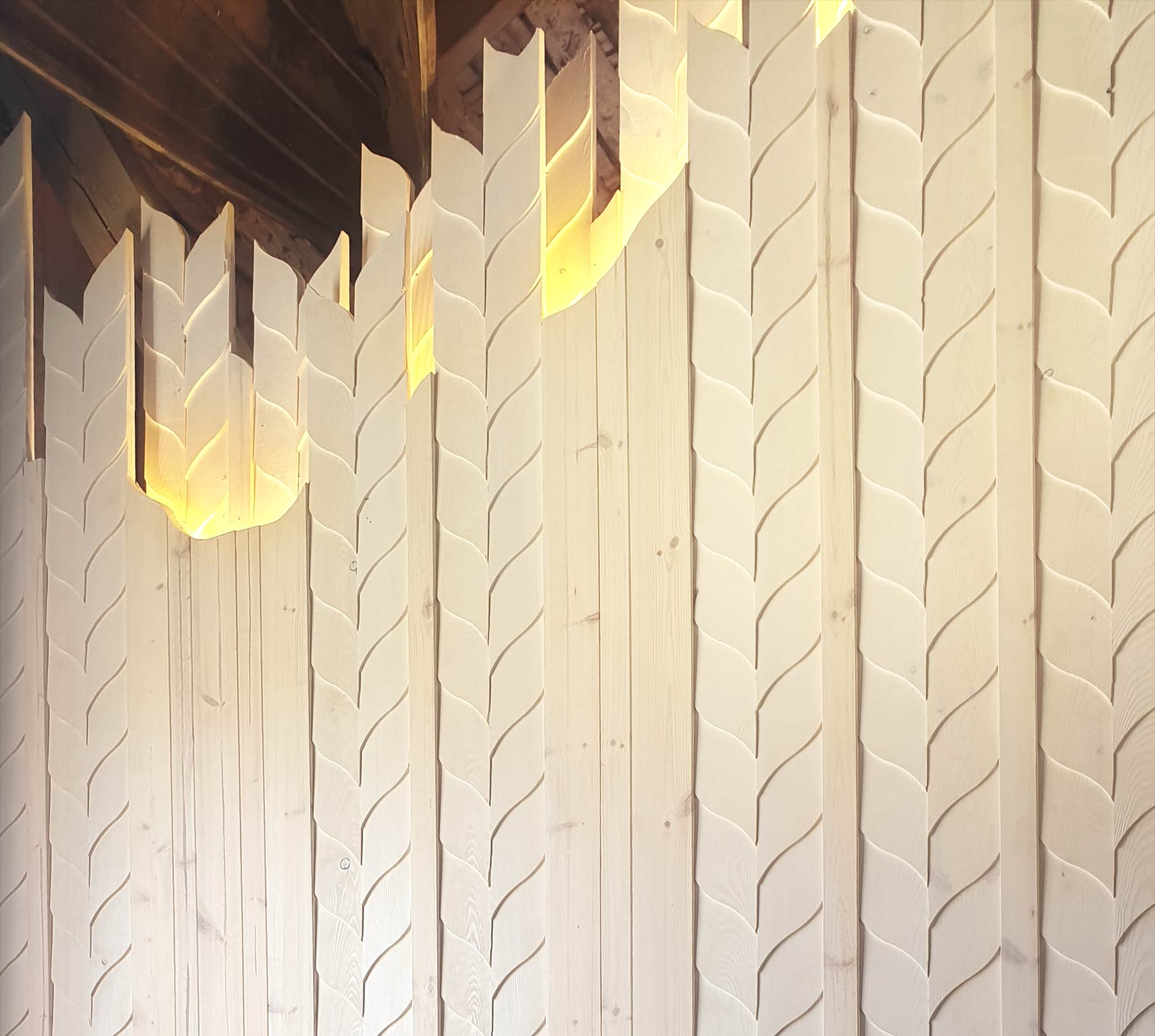 Notice of Jukola's surface treatment
Jukolaind pre-treats the products with the paints specified by the customer. We use Finnish water-based paints and lacquers, as well as substances suitable for our technology. Jukola's color treatment is often sufficient as a final surface treatment. Because of the details and quality, the final surface treatment must be done at the installation site.